Your handy dandy Coffee Basket is here to save your day!
Your handy dandy Coffee Basket is here to save your day!
Regular price
Sale price
$24.99
Unit price
per
Sale
Sold out
More Details and Features
More Details and Features
PATENTED SYSTEM - Simpli Press' innovative double stainless steel filter and coffee basket system delivers complex and grit-free French press coffee with effortless removal of grounds.
COFFEE BASKET - No more messy cleanup and composting is made easy. Our coffee basket pulls out with the filter for hassle-free cleaning, eliminating the need for scooping out messy grounds.
ULTRAFINE DOUBLE FILTER - Enjoy a smooth and customized brew with our stainless steel ultrafine double filter, allowing for the use of finer grounds and personalized brewing according to your taste and coffee beans.
PRE-MEASURED GUIDELINES - Our glass carafe and coffee basket are inscribed with pre-measured brewing guidelines, taking the guesswork out of brewing and ensuring consistent, cafe-quality coffee every time.
TIME-SAVING BREWING -Brew a rich, full-bodied coffee in just 3 minutes using medium-fine grinds with Simpli Press. Spend more time savoring your coffee and less time brewing and cleaning up.
ECO-CONSCIOUS - Our French press is plastic-free and without disposable materials. Plus, with easy composting, you can enjoy your coffee guilt-free, knowing you're doing your part for the environment.
STYLISH AND DURABLE - Elevate your coffee ritual with Simpli Press' beautiful and smart coffee press design, perfect for any kitchen and built to last for years to come. Made from high-quality stainless steel, silicone, and borosilicate glass.
SPECIFICATIONS - Our Simpli Press French press has a 34 ounce (1L) capacity, making it perfect for multiple cups. It is also dishwasher safe for easy and convenient cleaning.
View full details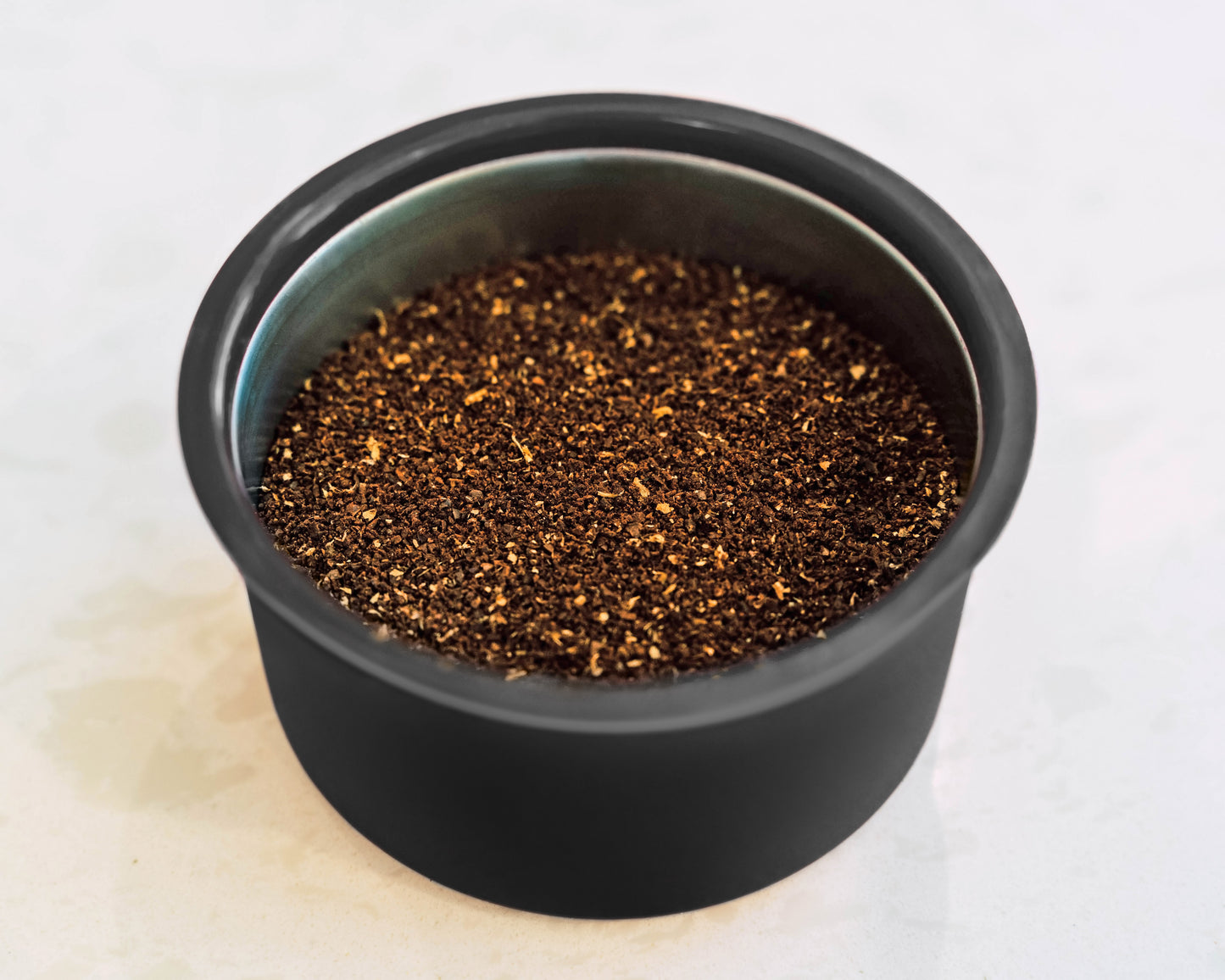 Get ready for the ultimate French press experience with Simpli Press
the coffee maker that delivers cafe-quality taste right at home. Enjoy the perfect cup of coffee without the messy cleanup.
Meet Your New
Morning Ritual
Simpli Press. The perfect choice for coffee enthusiasts.
Why settle? We believe you shouldn't compromise on taste or convenience. Our innovative design ensures quick and easy brewing and cleanup, with no mess or fuss. Plus, our unique brewing system guarantees a consistently richer and more flavorful cup of coffee every time. Perfect for busy coffee lovers who want the best without the hassle.
Discover A New Way
To Brew Coffee
Say goodbye to messy coffee grounds and hello to perfectly brewed delicious coffee in just 3 minutes with Simpli Press - the time-saving, flavor-enhancing coffee maker.
Brewing With Simpli Press Is A Breeze:
Fill & Brew
Fill the coffee basket with medium-fine grinds and hot water, then stir.
Stir & Press
Wait 3 minutes, then gently press down until you reach the coffee basket.
Pour & Press
Pour out some of your brew, then press down firmly and pour more to enjoy.
Lift & Clean
Lift the plunger along with the smart filter and coffee basket for easy cleanup.
What Others Are Saying!
Simpli Press has become the go-to coffee maker for thousands of coffee enthusiasts who are now enjoying their perfectly brewed coffee every day.
Maximize The Flavor Of Your Favorite Coffee Beans, Without The Mess Of Traditional French Presses.
It's Time To Elevate Your Coffee Experience And Enjoy Rich, Bold Flavors With Every Cup.
What Makes Simpli Press Different?
THIS PRESS WAS DESIGNED FOR YOU.
Created by two passionate coffee lovers on a mission to bring the taste of cafe-quality coffee to your home, this innovative French press is the ultimate solution for gourmet coffee enthusiasts who crave convenience without sacrificing the quality of their coffee and environment.
1. Easy Cleanup
Simpli Press makes cleaning up a breeze. The coffee basket and filter lift out together, eliminating the need for messy scooping and scraping.
2. Customizable Grit-Free Coffee
Enjoy a variety of grinds and types of coffee, from lighter roasts to single origin. The innovative filter ensures a grit-free cup while letting all the delicious flavors shine through.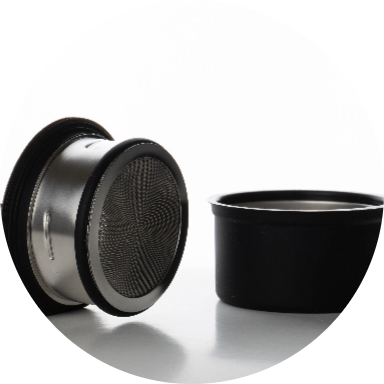 3. Fast 3-Minute Brew Time
The double fine-etched filter allows for a smooth, complex brew in just 3 minutes using medium-fine coffee grounds.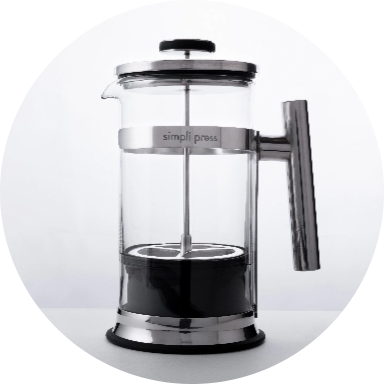 4. Eco-Conscious
The double fine-etched filter allows for a smooth, complex brew in just 3 minutes using medium-fine coffee grounds.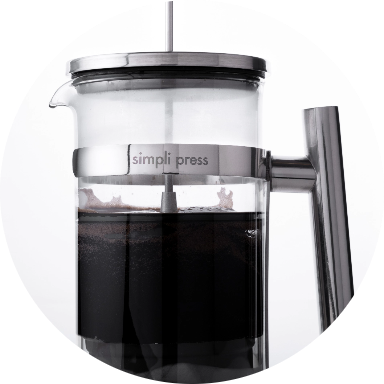 5. Consistent Perfect Coffee
Inscribed brewing guidelines take the guesswork out of your brewing ratios, ensuring perfect cafe-quality coffee every time.
6. Save Money
Using finer coffee grounds is more efficient and requires less coffee per cup, saving you money in the long run.
Ready To Elevate Your Coffee Game?
GET READY TO EXPERIENCE THE SIMPLI PRESS DIFFERENCE.
Make Good Coffee
AND BE A GOOD HUMAN, ALL AT ONCE.
Your purchase elevates the lives of others.

Made Simpli donates 10% of annual net profits to women and children in entrepreneurship, coffee, and STEM. By choosing Simpli Press, you're not just satisfying your own love of coffee, you're also making a positive impact on the world.
100% Happiness Guaranteed.
Full refund and returns within 30 days.

Experience the ultimate French press coffee ritual – add Simpli Press to your cart today and elevate your mornings.
Your purchase allows us to support initiatives that make a real difference in the lives of people in need, whether it's providing aid to coffee farmers, supporting education programs, or empowering communities.
Experience The Ultimate French Press Coffee Ritual
ADD SIMPLI PRESS TO YOUR CART TODAY AND ELEVATE YOUR MORNINGS.
Own Your Ritual.
Own Your Day.